How to plan any catering event like a pro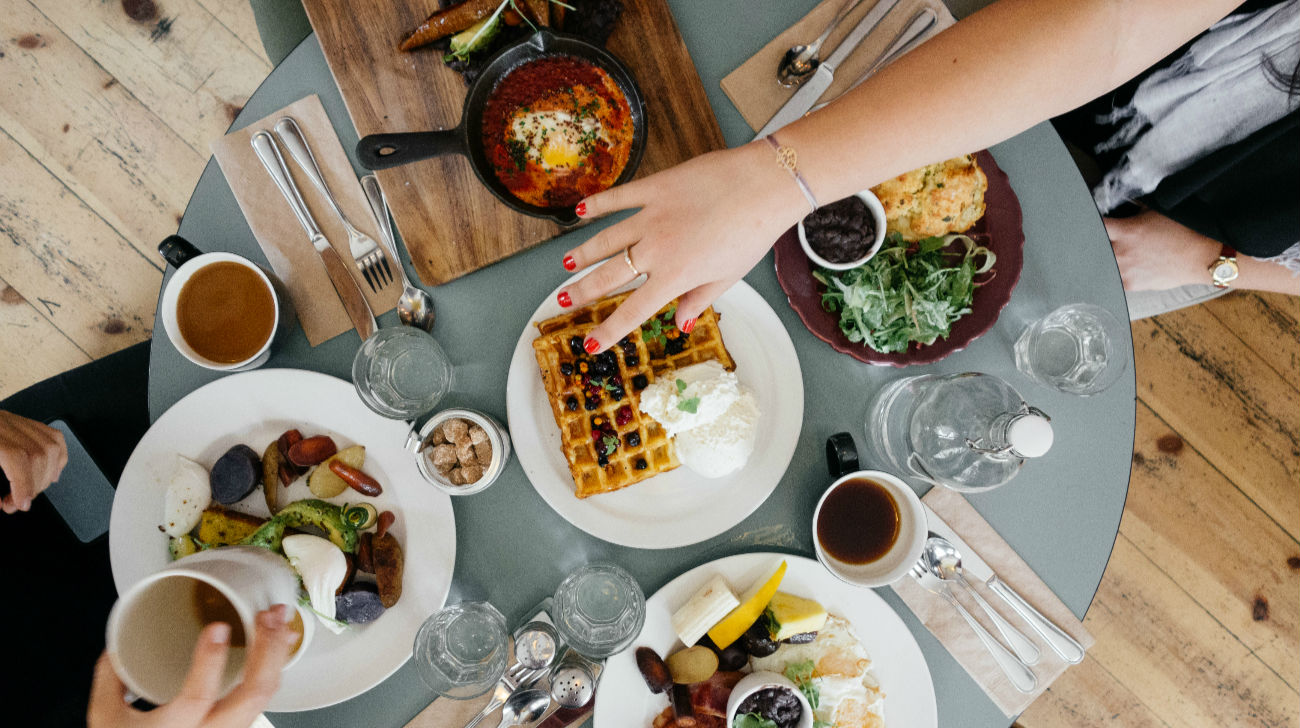 There are a number of rules to live by these days, especially when it comes to eating. Don\'t chew with your mouth open. Don\'t play with your meal. Don\'t order a dish filled with onions on a first date. The very last one is extremely crucial as you don\'t desire to smell like war when your date goes in for that kiss. You possibly can apply the identical kind of logic when you\'re planning a very important event where fine food and spectacular drinks can spell the real difference from a effective corporate or social event or a terrible affair. Evaluate the menu items carefully when you\'re making that call to a fine foods Catering service.

The wrong food at any event can cause your guests to feel sluggish. When you\'re hosting a company luncheon, remember this: Tryptophan, contained in turkey, milk, and dairy foods, is a natural sleeping pill. When you need any company meeting to remain productive, ask your caterer to have an substitute for a turkey sandwich (For Food menu ideas click here). You could try brain food like salmon (seared salmon on noodles), which will promote mental clarity and avocado (guacamole) that\'s high in folic acid, which supports on the production of anti-stress hormone.

When you\'re selecting your menu for just about any event, ensure you think about the needs of your respective guests. Take special care with individuals that have allergies and those that require strict diet due to health or faith. Serving mostly fatty foods if your special guest is in a low cholesterol diet can cause your food caterer to scramble for a last minute dish while serving pork in a party in which a majority of the attendees are banned from eating it could create a less than enjoyable situation.

Once you\'ve finalised the special considerations for specific guests, contemplate the way the meals will probably be eaten. Is the event likely to be a formal sit-down dinner or strictly cocktails where most people are standing around, mingling and eating hors d\'oeuvres? Not all delicious dishes are well designed for social events. As an example, lobster could be dicey for sit down dinners and worrisome for cocktails. If this has to be served, then ask your caterer to produce a dish that doesn\'t require your invited guests to pull out meat from the shell. Rather than steamed lobsters choose salad lobster cocktail in martini glasses or lobster bisque.

Last but not least, prevent any embarrassing discussions where guests need to cover their mouths because the dishes they ate-while out-of-this-world delicious-were too strong. Any dish with strong flavours like jalapeno, curry, garlic, and onions should be kept to a bare minimum if they can\'t be stricken on the menu. This is especially crucial for corporate functions.

Eat, drink, and become merry no matter what the occasion. Just make sure that your guests enjoy every dish served by your selected catering service. By choosing each dish according to your guests\' preference and special needs, your event is going to be successful, and inevitably, end up being the highly anticipated event of the season.
From time to time a corporate business desire to reward their clients and their workers. This can be challenging and costly in many different formats, but there are a lot of options that you can move ahead with that will assist bring together workers and companies with relative comfort, and that\'s found through corporate catering. This option will enable you to serve beverages and food during a work meeting or day, without disrupting the flow of things. Consider the following reasons why you want to utilize a professional option for your overall needs, catered within a particular time frame.

* Presentation – The first thing that you\'ll notice about hiring a serious company is that you will receive professional treatment. The food will come ready to serve, and if you rent tables, it will be on full display that is not only elegant but also professional. Serving anywhere from 10 to 150 and beyond is made far easier than having to slave away in a kitchen for that many people. Plus, you won\'t have to bother about cold food; you can get a lot of variety with hot food and more.

* Pricing – You could go out to a restaurant and purchase large quantities of food and drink for the company, or you could get corporate catering to come through with lots of options at a small cost. You could feed up to a small army, and still have leftovers, without having to spend the large amount of money that will most likely be the case with ordering pizza or visiting a local restaurant.

* Peace of Mind – Instead of spending a lot of time coordinating different pieces of a larger party, you can get it all done with one company. You can simply call one company and get food, drink, and dessert delivered in a timely fashion, without having to stress too much. This kind of planning only requires one person instead of a team or a coordinated effort by many people. Once you have the date, time, and place in mind, you just need to inform employees and wait for the greatness to arrive.




Peace of mind, presentation, and pricing are just ways that professionalism and elegance tie together to provide fresh catering. Corporate catering can be used for more than just private company gatherings. They can also be used for wedding receptions, parties, and so much more.

When you consider the options that you have in regards to feeding a group of people, you could either spend a lot of time in the kitchen, or you could have someone else do all the work for you. By having others do the heavy lifting, you will simply have to coordinate a little bit over the phone and select a menu that will be agreeable to everyone. When in doubt, many companies can offer several different catering options in case allergies are a concern. By providing more than just one type of food, you can make sure that no one is made sick by the bill of fare.
A wedding is a very special event in one\'s life. The reception that follows is where the celebration continues, and where many memorable moments take place. Though it\'s not a requirement to spend a huge amount of money on your reception, it is important is that you get the kind of reception you want and ensure a comfortable, memorable experience for you and your guests. Here are some wedding catering ideas

Tented wedding reception

Wedding receptions, especially outdoor receptions, are held in the garden or lawn of a sprawling private property that can accommodate anywhere between 50-250 guests. If you have a small party, your caterer can set up in the kitchen of the venue. For larger receptions, one option you might want to look into is a caterer\'s tent. Usually, it is set up right next to the wedding marquee. A generator may be required the meet the demands of professional catering. The caterer may also provide the furniture, table linens, cutlery, and crockery. The selection of items used would depend on the host\'s budget and preference.

Spring wedding catering

Spring represents rebirth, beginnings, and everything green and thriving. It\'s a romantic season that opens up many possibilities for infusing creativity into your wedding reception planning. Build a menu based on the mood of the season and highlight fresh seasonal produce. A mix salad would be perfect as an appetizer. Traditionally, asparagus is used in spring weddings. You can use it in many ways–as a side dish, as an ingredient in soup, or cooked and prepared as an appetizer.

Summer wedding catering
Summer weddings are widely popular. The pleasant weather and the availability of a variety of food may just be some of the reasons why a lot of people love to have summer weddings. When it comes to menu, the possibilities are endless–you can go for barbecues, surf and turf, classic summer fare, or even exotic dishes if you want. Grilled meats and vegetables are a hit as well as refreshing salads. Ice cream and other frozen desserts would win your guests over as well as a never-ending supply of cool drinks.

Winter wedding catering

Summer weddings may be popular, but there is ample opportunity to make a winter wedding as romantic and magical. You can apply this to the choice of venue and scenery, décor, as well as the menu. The chilly weather is perfect for hot, hearty soups to warm your guests, and bright, zesty salads that remind one of summer. Winter is also perfect for classic pairings and hearty roast meats like pork, beef, or turkey paired with side dishes like creamy mashed potatoes and roasted seasonal vegetables. You may continue the classic pairing with desserts like bread pudding.

Asian wedding catering
If you\'re having an Asian-themed wedding, it\'s a given that your menu would also be Asian-inspired. Asian weddings have become popular in recent years, as well as Asian cuisine in the catering industry. In the in particular, Asian catering is trending, and wedding caterers London are aplenty. Asian caterers London specialise in providing a wide range of dishes and cuisines representing different regions. Popular choices are traditional and modern dishes from India, China, Japan, and Southeast Asian nations. Your guests would appreciate the diversity and availability of food that\'s different from what they usually have.